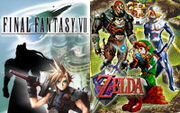 Wednesday, June 2nd, 2004
Poll 1659
Round
Division 32-64 Final
Match #
59
Match Date
Wednesday, June 2nd, 2004
Vote difference
7,476
Oracle
Expectations
Final Fantasy VII - 51.05%
40 for - 18 against
GameFAQs
Prediction
Final Fantasy VII - 58.97%
(24,142 brackets)
Not only is Ocarina of Time not a better game than Final Fantasy 7, it's not even the best game in its own series:
http://www.gamefaqs.com/console/n64/review/R74804.html
Your writeup for this match is that review, and I think it explains in great detail why this match was over right off the bat. Ocarina of Time is good, but thats all it is. Like it or not (and most of you won't), Final Fantasy 7 is the better, more popular title. All subjective of course, save for the more popular part.
And what better time than the contest's true final than to take a match off? =)
This thing has been analyzed to death anyway, and you all have your own valid opinions why it went down like this. And no excuses can be made either; Final Fantasy 7 won with ease no matter how you look at it.
Match Trends
Edit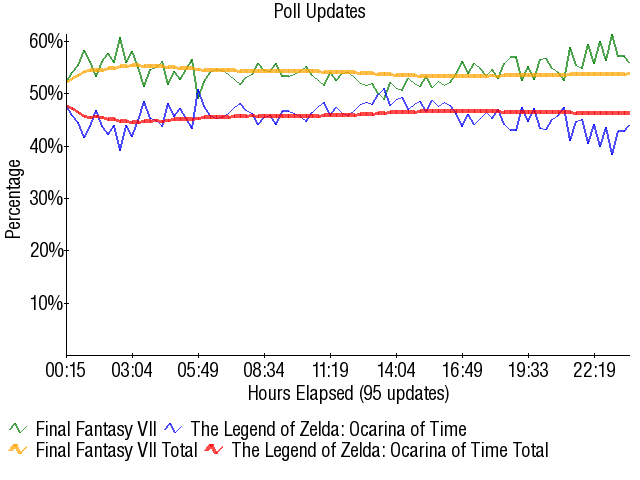 External Links
Edit
Ad blocker interference detected!
Wikia is a free-to-use site that makes money from advertising. We have a modified experience for viewers using ad blockers

Wikia is not accessible if you've made further modifications. Remove the custom ad blocker rule(s) and the page will load as expected.