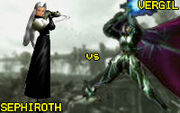 Saturday, May 21st, 2005
Poll 2007
Round
Jenova Division Semi Final
Match #
19
Match Date
Saturday, May 21st, 2005
Vote difference
47,003
Oracle
Expectations
Sephiroth - 77.50%
59 for - 0 against
GameFAQs
Prediction
Sephiroth - 95.37%
(23,602 brackets)
This is one of the all-time easiest writeups ever. Vergil's purpose was to defeat Ghaleon before jobbing to Sephiroth, and he completely fufilled his purpose. He defeated Ghaleon with ease, and after enjoying the lead in this match for a couple of seconds, Sephiroth buried him. There was no rhyme or reason to this battle other than the fact that characters had to be on the other side of Sephiroth in his matches, and due to the fact he was a lock to win, it was all about how badly he beat his opponents. We may know about his later struggles, but there was no indication that that would happen judging from this match alone.
Overall, an extremely boring, pointless match with nothing to really examine. The bright side is that this post gets to be short. <3
Match Trends
Edit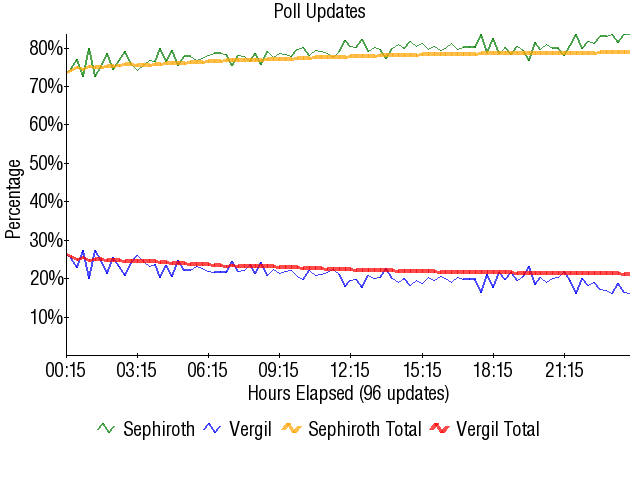 External Links
Edit
Ad blocker interference detected!
Wikia is a free-to-use site that makes money from advertising. We have a modified experience for viewers using ad blockers

Wikia is not accessible if you've made further modifications. Remove the custom ad blocker rule(s) and the page will load as expected.