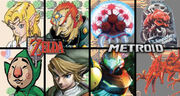 Wednesday, July 26th, 2006
Poll 2449
Division
Hyrule Division Final
Match #
25
Match Date
Wednesday, July 26th, 2006
Vote difference
93,414
Oracle
Expectations
The Legend of Zelda - 77.02%
123 for - 0 against
GameFAQs
Prediction
The Legend of Zelda - 89.78%
(41,477 brackets)
This is seriously the easiest match in the entire contest to look into, because everyone knew it was coming -- especially after Metroid bombed against Pokémon in the previous round. I doubt most people expected the SFF to be this bad, but it wasn't a surprise regardless. Metroid fans are used to all things Samus bombing against Nintendo, as are all fans stuck having their favorite anything face Zelda in a contest.
So instead of ranting about how big the beating was, I offer two things. One, WTF CD-i Zelda and Tingle? Two, an updated list of links, in order, involving Samus performing badly and/or failing to get any SFF against Nintendo. I'm sure I'll wind up adding to this in future contests.
Match Trends
Edit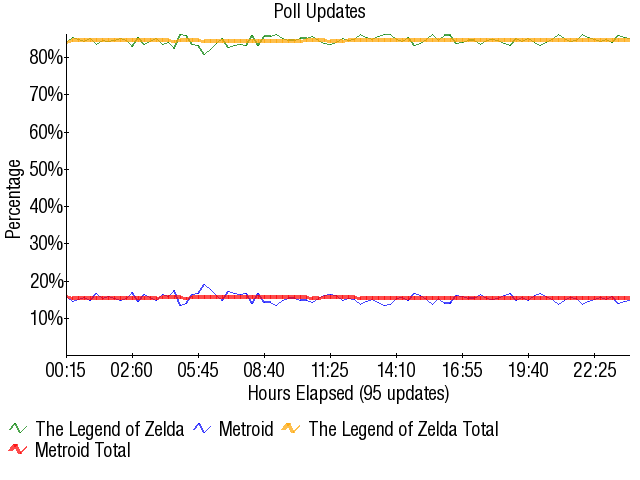 External Links
Edit
Ad blocker interference detected!
Wikia is a free-to-use site that makes money from advertising. We have a modified experience for viewers using ad blockers

Wikia is not accessible if you've made further modifications. Remove the custom ad blocker rule(s) and the page will load as expected.