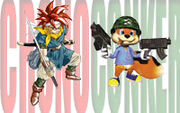 Friday, August 6th, 2004
Poll 1723
Division
Hyrule Division
Match #
06
Match Date
Friday, August 6th, 2004
Vote difference
44,770
Oracle
Expectations
Crono - 80.92%
89 for - 0 against
GameFAQs
Prediction
Crono - 93.43%
(31,038 brackets)
Crono seems to get better with each passing year, yet for some reason, he cannot seem to catch a break in seeding. I can understand his getting a 5 seed in the first contest, but he has been nothing but short-changed in the two character battles since then. In 2003, Crono was given a 4 seed for but one purpose: to face Mario. This year, Crono was against seeded lower than where he should have been, and why? To face Mario. I understand that the Mario/Crono saga is legendary, but the same match three contests in a row is not a good way to make an unpredictable bracket. If anything, most people on the boards were tired of Mario/Crono after last year's mess. Putting them close together this year was simply overkill.
But even for those of us that would rather see Crono face a character like Samus or Mega Man, there is always next year. We only had this year to work with, and despite an obvious rigging in the seedings to give us Mario vs Crono 3, Crono cared less about such things. Not only did he come out and smack Conker into next Tuesday, but take a quick look at one of the matches from the Summer 2003 Contest:
http://www.gamefaqs.com/poll/index.html?poll=1346
Not only that, but the 2003 Extrapolated Standings would suggest that Conker performed around where he was expected to in this match:
46 Conker 17.56%
52 Kefka 15.56%
Coming into this match, Conker was expected to do slightly better than Kefka. After the match, the final result followed along with this perfectly, and thus, the theory of Crono/Kefka SFF appearing in 2003 seemed less likely at this point. As such, Pac Man's performance against Luigi was around where it was supposed to be after all, which meant nothing but bad news for Luigi come the second round.
In English, you could theoretically predict that Yoshi was going to beat Luigi and that Knuckles was going to beat Kefka after just the 6th match of the contest. There is also a running theme that started with this match: no one cares about Playstation platformer characters anymore. Characters like Conker, Ratchet, Jak, and Crash Bandicoot getting into this contest was all nice and good, but every single one of them bombed for a reason. Sales don't always translate to GameFAQs popularity, and Playstation platformers, regardless of sales, are better off not being in the contest. They're a waste of space.
Match Trends
Edit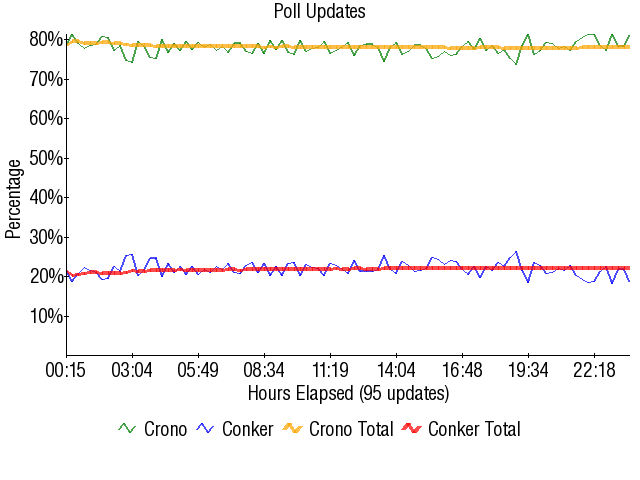 External Links
Edit
Ad blocker interference detected!
Wikia is a free-to-use site that makes money from advertising. We have a modified experience for viewers using ad blockers

Wikia is not accessible if you've made further modifications. Remove the custom ad blocker rule(s) and the page will load as expected.