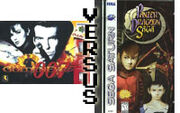 Saturday, April 24th, 2004
Poll 1622
Division
Division 32-64
Match #
22
Match Date
Saturday, April 24th, 2004
Vote difference
46,575
Oracle
Expectations
Goldeneye - 81.65%
77 for - 0 against
GameFAQs
Prediction
Goldeneye - 92.61%
(37,915 brackets)
I know I said that Castlevania's doom was spelled out for it once it struggled with Perfect Dark, but Goldeneye still had to prove that it would win the match. It did so by easily dispatching the Sega Saturn title in scoring over 80% of the vote. Most doubt about whether or not Goldeneye would make it to the Sweet 16 were doused after this match, with merely a few SOTN hopefuls maintaining that it could still win.
But like some of us were saying all along, Goldeneye is a different animal from Perfect Dark. It was the highest-selling game for the N64 until Ocarina of Time was released, and it was fresh. Perfect Dark was simply a sexier (literally) Goldeneye, and didn't have the same suavé to it. But more on all of that later. For this match, it was a simple blowout that proved Goldeneye's superiority in the so-called BangFang Triangle, and nothing more.
Match Trends
Edit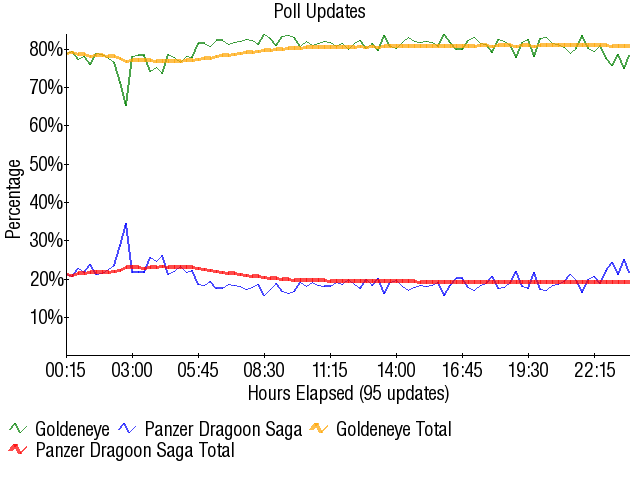 External Links
Edit
Ad blocker interference detected!
Wikia is a free-to-use site that makes money from advertising. We have a modified experience for viewers using ad blockers

Wikia is not accessible if you've made further modifications. Remove the custom ad blocker rule(s) and the page will load as expected.