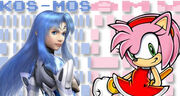 Round One
Friday, September 22nd, 2006
Poll 2509
Division
Triforce Division
Match #
11
Match Date
Friday, September 22nd, 2006
Vote difference
31,627
Oracle
Expectations
KOS-MOS - 61.89%
145 for - 4 against
GameFAQs
Prediction
KOS-MOS - 71.25%
(30,385 brackets)
There was mild debate surrounding this match, though I don't really get why. Even most Sonic fans despise Amy Rose, and for good reason. She's an annoying tokenism character. Also for what it's worth, Xenosaga 3 did come out between 2005 and 2006, which would possibly give KOS-MOS the slight boost she would need to win a boring match between two characters that few care about.
KOS-MOS coming out and winning this thing as easily as she did kind of surprised me, but then I remembered Xenosaga 3 and that even most Sonic fans hate Amy Rose =p. When you get a match between two characters that so few people care about, it doesn't take much to see a blowout happen. Though for what it's worth, the famed Sonic day vote turned this match from a 70-30 thumping into KOS-MOS not even pulling off the doubling. It didn't really matter here, but it would come into play big time later on in this contest.
That's, um... all I really have to say about this one. Sorry :(
Match Trends
Edit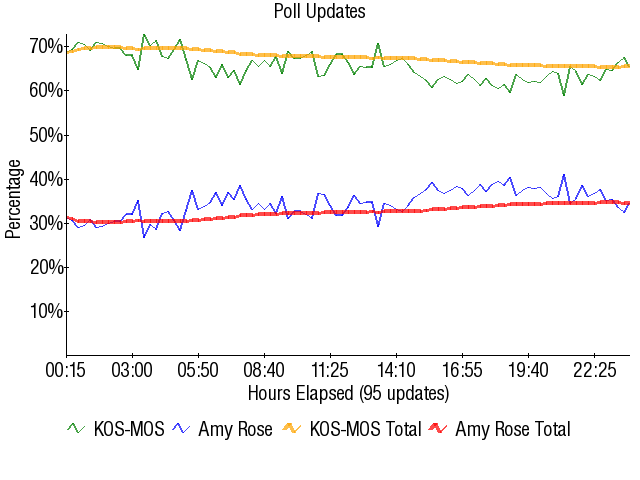 External Links
Edit
Ad blocker interference detected!
Wikia is a free-to-use site that makes money from advertising. We have a modified experience for viewers using ad blockers

Wikia is not accessible if you've made further modifications. Remove the custom ad blocker rule(s) and the page will load as expected.