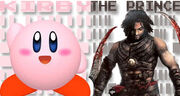 Round One

Sunday, October 8th, 2006
Poll 2525
Division
Blast Division
Match #
27
Match Date
Sunday, October 8th, 2006
Vote difference
28,545
Oracle
Expectations
Kirby - 66.92%
131 for - 0 against
GameFAQs
Prediction
Kirby - 72.27%
(30,820 brackets)
Prince looks like Aragorn from LOTR in that picture. Sexy stuff <_<
Anyway, a lot of things went down in the Blast Division this contest. One of the most overlooked of them was how well Prince performed in this match. Pre-contest, it was blasphemy in some circles to assume that Prince could be in the same conversation as GoW Kratos. Kirby is projected to get 70% on Kratos based off 2005 stats, but those stats are warped in a lot of areas. After Prince almost broke 40% on Kirby, it's accurate to call Prince a decent midcarder, as well as calling into question the entire Kirby/Bowser/Snake thing in 2005.
The disappointing thing for Kirby is that he began the match near 70%, then dived down in percentage until the end. Regardless of what you felt Prince's strength was, those who picked Kirby to lose in the next round looked in the clear at this point. Prince's day vote recovery was very... Kratos-like, come to think of it <_<
Match Trends
Edit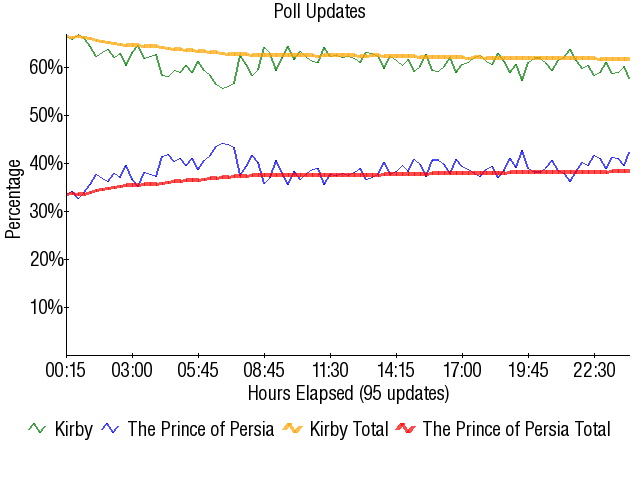 External Links
Edit
Ad blocker interference detected!
Wikia is a free-to-use site that makes money from advertising. We have a modified experience for viewers using ad blockers

Wikia is not accessible if you've made further modifications. Remove the custom ad blocker rule(s) and the page will load as expected.