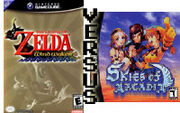 Thursday, April 29th, 2004
Poll 1627
Division
Division 128
Match #
27
Match Date
Thursday, April 29th, 2004
Vote difference
37,401
Oracle
Expectations
Wind Waker - 79.50%
68 for - 0 against
GameFAQs
Prediction
Wind Waker - 92.00%
(37,665 brackets)
This was one of the few matches in Division 128 where there was both a clear-cut favorite and a clear-cut winner. In fact if my memory serves me correctly, this was the biggest blowout of the division. And even then, it was only a 75-25 win in favor of the Wind Waker. Remember last year when Sonic had a similar win against Ken in the first round and some of us thought he was in trouble? I think the same philosophy applies here. Yes, Zelda's win was convincing. But how convincing? The Wind Waker will always be one of the bastard children of the Zelda series for its graphics, despite how much they are defended by hardcore fans of the Zelda series. I can assure you that had there been the exact same storyline with slightly harder bosses, only with the graphics seen in the Zelda 10 trailer, the Wind Waker could have steamrolled this division over, and possibly even beat FF7. Well, save the fact that you're stuck sailing for 80% of the game.
When you factor in how the first round went in this division, then add in that Zelda had the best performance despite the division being so up in the air, the argument could easily have been made at this point that the Wind Waker was the clear favorite to win the division. I certainly wouldn't disagree. FFX, SSBM, and Metroid Prime all wound up struggling heavily in their respective matches, yet the Wind Waker, despite having more of an anti factor than any other Zelda game in the contest, dominated its match. My god, were we ever in for a surprise.
Match Trends
Edit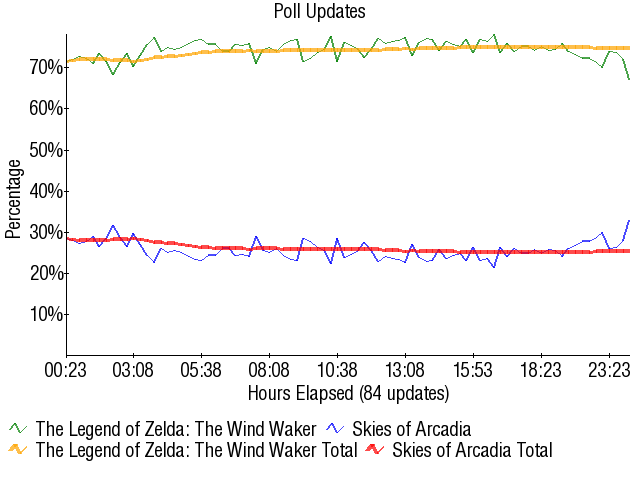 External Links
Edit
Ad blocker interference detected!
Wikia is a free-to-use site that makes money from advertising. We have a modified experience for viewers using ad blockers

Wikia is not accessible if you've made further modifications. Remove the custom ad blocker rule(s) and the page will load as expected.