(6)Kingdom Hearts II vs (11)Halo 2 2010
Talk

0
4,098pages on
this wiki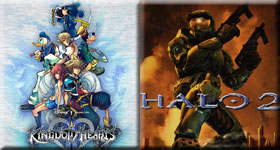 Round 1




Wednesday, November 3, 2010
Poll 4098
Division
Southeast
Match #
30
Match Date
Wednesday, November 3, 2010
Vote difference
16,223
Oracle
Expectations
Kingdom Hearts II - 60.28%
113 for - 0 against
GameFAQs
Prediction
Kingdom Hearts II - 57.84%

Battle Contest
Predictions

Banked: 1157
Kingdom Hearts II: 11238
Halo 2: 8510
Can you believe Halo 2 used to be considered one of the best games ever? Now it's crapped on even by hardcore Halo fans and weird Kingdom Hearts sequels. I'd seriously pick Chain of Memories to beat Halo 2 heads-up, too.
This match was very boring, which is actually notable. It was a day match, and the percentages barely moved at all during the ASV featuring two well-known ASV titans. This would eventually lull people to sleep and give off a false sense of hope during a later match involving Halo and Uncharted 2. But never fear, for the ASV King would have his day.
On a related note, this match meant nothing for the Kingdom Hearts duel as any match involving Halo will have wrong numbers because of how hated the series is. Super Mario Sunshine not being a bottom 10 games in the LOL x-stats is pathetic.
Match Trends
Edit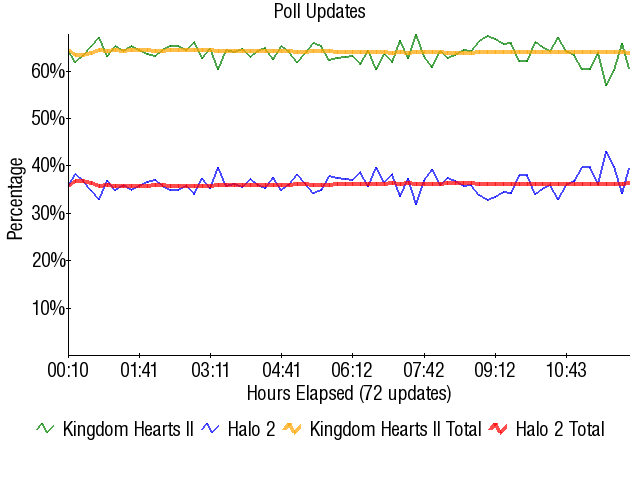 External Links
Edit
• Previous Match       • Next Match