(7)Shin Megami Tensei: Persona 3 vs (2)Final Fantasy IX 2010
Talk

0
4,099pages on
this wiki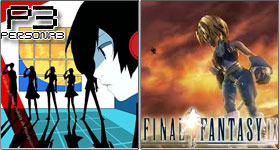 Round 2




Tuesday, November 30, 2010
Poll 4152
Division
South
Match #
84
Match Date
Tuesday, November 30, 2010
Vote difference
19,788
Oracle
Expectations
Final Fantasy IX - 69.41%
96 for - 0 against
GameFAQs
Prediction
Final Fantasy IX - 61.99%

Battle Contest
Predictions

Banked: 503
Shin Megami Tensei: Persona 3: 2432
Final Fantasy IX: 11208
Holy crap, it's a match where Final Fantasy 9 didn't thoroughly tank during the day vote!
Granted the opponent being embarrassingly weak helped, but still. FF9 went down only a tiny little bit, which is good. We're making progress. Other than that, nothing notable at all about this match. It was another in the long line of round 2 matches where a game pulling an upset round 1 got clobbered in round 2.
It was also another match where the picture was better than the actual match. KP makes the best pictures of anyone.
Match Trends
Edit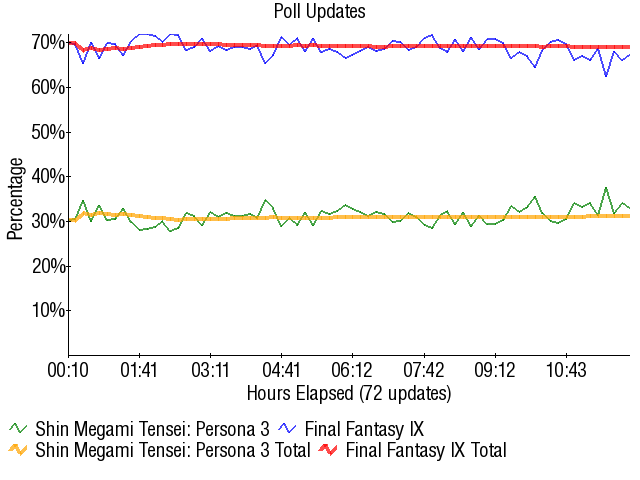 External Links
Edit
• Previous Match       • Next Match