This was named Article of the Week in March of 2008.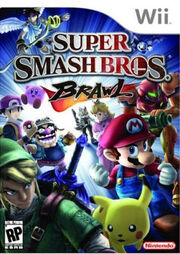 These are the Super Smash Bros. Brawl Numbers of every single Board 8 user. You can add them as friends in your Brawl buddy list to play online together. Remember that two people cannot connect until they have both added each other.
What's My Number? - Enter the WiFi section, click into Play With Friends, and open the Friends Listing. Your number will be displayed on the top of the screen.
See Also
Edit
NOTE: When adding yourself to this list, please keep it in alphabetical order.
Ad blocker interference detected!
Wikia is a free-to-use site that makes money from advertising. We have a modified experience for viewers using ad blockers

Wikia is not accessible if you've made further modifications. Remove the custom ad blocker rule(s) and the page will load as expected.