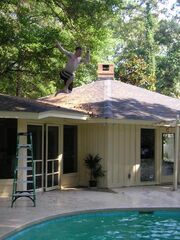 Random Facts
Commander of the CATS Army
Sucessfully convinced Poll of the Day to invade itself. Mass warnings/purgatories/bannings ensued.
Unfortunate creator of the Pork Links fad, used mostly in regards to an Account suicide.
Active Alts (21)
FFPhoenix
FFPlunge
Crimson Dragoon [Work Account]
Draconic Soul
RoH Wrestling
Jack Bauer II
Silent Hill 2
Pyramid Head
Resident Evil X
ProgenitorVirus
The T Virus
The G Virus
NemesisParasite
TVeronica Virus
T Dragon Virus
The TG Virus
UroborosVirus
Las Plagas
-TriCell-
-UmbrellaCorp-
599 US Dollars
Chill Town
Buffalo Wings
-NanoMachines-
Alts lost in the Night of the DEATHMATCH (21)
FFDragoon
WildCherryFFD
Eff Eff Dee
Nogardff
Jack Bauer
Heroic_Albedo
KHAAAAAAAAAN
Silent Hill
Ring of Honor
Metal Gear Rex
Balamb Garden
Latte Thunder
The CATS Army
T Virus
Resident Evil 2
Bleed the Dream
The Strike Team
X Dragon Inc
5th of November
Pork Links
In Before the Ban (Oh the bittersweet irony...)
Ad blocker interference detected!
Wikia is a free-to-use site that makes money from advertising. We have a modified experience for viewers using ad blockers

Wikia is not accessible if you've made further modifications. Remove the custom ad blocker rule(s) and the page will load as expected.