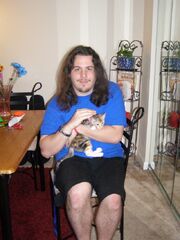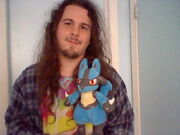 GodOfGaming is the owner of the third-oldest account on Board 8, having joined GameFAQs after only Who Cares? and Ngamer64. He is also one of very few users to have consistently posted on B8 ever since the day it opened in 2002.
GOG is also the creator of a series of topics on Board 8 called "Wii Would Like 2 Brawl." Here numerous regulars, including Stingers, Swift, Liquid Wind, and others gather to find matches via online play for Super Smash Bros. Brawl. The topic is also known for raging arguments, off topic youtube humor, and LOVE.

Swift: I LOVE YOU
Ad blocker interference detected!
Wikia is a free-to-use site that makes money from advertising. We have a modified experience for viewers using ad blockers

Wikia is not accessible if you've made further modifications. Remove the custom ad blocker rule(s) and the page will load as expected.