Also known as God and abbreviated GotR.
A fad started when Smurf created a topic titled "I found a picture of one of my friends touching my sister inappropriately. o_0" and soon enough, also posted a picture of his situation. However, it wasn't his sister that especially stuck out, instead, what b8ers noticed was the guy on the right of the photo that looked, well...the expression is simply incapable of being described in mere words. Like any good fad, many people tried to make alt-accounts named GuyOnTheRight, etc., etc., etc. But enough of that jabber! Now, behold, with your very own eyes, our Lord and Savior: Guy on the Right.
Original link: http://img147.imageshack.us/my.php?image=sss20cd1uo5.jpg
Guy On The Right - Christmas Special
Edit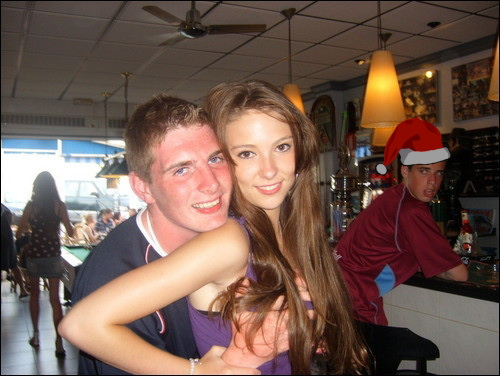 Ad blocker interference detected!
Wikia is a free-to-use site that makes money from advertising. We have a modified experience for viewers using ad blockers

Wikia is not accessible if you've made further modifications. Remove the custom ad blocker rule(s) and the page will load as expected.