Nananananananana Nananananananana CENTWAAAAAAUR! CENTWAAAAAAAAAUR! HE'S INVINCIBLLLLLE! BUT HE NEEDS YOUR NOMINATIIIIIONS! SO DO IIIIIIT! OR DIIIIIIE! WELL, NOT REEEEEEALLY! BUT IT'D BE NIIIIIIICE! CENTWAUR! Nananananana... Nananana! CENTWAAAAAAAAUR!
Coo.
The only person capable of almost defeating JikkyJong is The SEP, who is so extremely suave and sexy that not even JikkyJong himself can stand up to him. Fortunately, The SEP and JikkyJong get along, often converging for a weekly game of Tuesday checkers
The SEP cannot be described in mere existing words, therefore feel free to make some up.
The SEP once climbed Mount Everest with nothing but a pair of toothpicks and a scuba mask.
The SEP can make his life look like the "Take On Me" video at a moment's notice.
If The SEP could have one super power, it would be to be an expert accountant. He already regularly puts superheroes out of a job, so he might as well be able to file his own taxes, as well.
The SEP is so straight edge that simply being straight edge no longer counts, for everyday foods have also become drugs in comparison.
The SEP's favorite animal was the tyrannosaurus rex. That is, until it challenged his claim to King of the Jungle. Lions, you're on notice.
The 1972 Miami Dolphins were at one time the only perfect team in football. However, they were since challenged to a pickup game by The SEP. The SEP's team consisted of himself and his pectorals.
If The SEP were to be played by another actor in a movie of his life, it would be Nicolas Cage. This is only because no actor is capable of playing The SEP, so it'd just end up as a sequel to The Rock.
Many people think "SEP" stands for "Slightly Erotic Pigeon." They would be correct. Until The SEP changes his mind.
The SEP's Jenga games are infinite. He started one at age seven. The tower now reaches Jupiter, and climbing.
Shark Week exists because The SEP feels bad for the second most fearsome beast on the planet.
The SEP's record for consecutive high fives is eleventy billion. Not a real number, you claim? While arguing, you just received a high five. Eleventy billion and one.
The US economy could be fixed if The SEP would simply empty the spare change from his pockets.
If The SEP typed up every SEPFact in existence, the internet would break. Forever.

Comments
The SEP is the sexiest thing alive, and omega needs his daily dose of SEP - OMEGAMANGXE
JayLv99 is officially The SEP's most loyal follower, followed closely by Shadow_Ryoko and Shaduln.
Accomplishments
Leading the first successful Spirit Squad summoning in B8 History: http://www.spiritfaqs.ytmnd.com/
Getting sticky'd by sine because he luuuuuvs him: http://www.sepsticky.ytmnd.com/
Being awesomely sexy.
The SEP after his latest modelling shoot:
http://img3.imageshack.us/img3/9250/sep2.jpg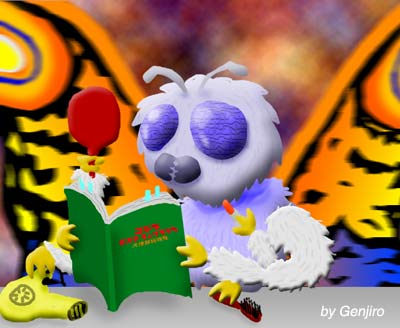 Ad blocker interference detected!
Wikia is a free-to-use site that makes money from advertising. We have a modified experience for viewers using ad blockers

Wikia is not accessible if you've made further modifications. Remove the custom ad blocker rule(s) and the page will load as expected.