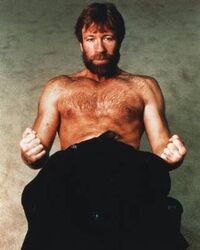 ZenOfThunder's dad is the coolest dad on Board 8, like, evar. He even knows what emo means. He dosen't think Snakes on a Plane is real, though. He is 48 and is, by far, the oldest Board 8 member. His account is ZenSenior, but he lost the password. Not like he would post too often anyway.
He grew up on the streets of the Bronx and grew up to become the Vice President of the Loose Diamonds Division of Fabrikant, the largest diamond distributing country ever. Take a look at those expensive diamond rings at your local jewlery shop. Chances are he's handled the diamonds on that ring. He also makes a line of Hello Kitty and Baby Phat Jewlery. His company also worked on the golden PSP case and a diamond caing for a cell phone. Yeah, he basically owns your dad.
He actually left the company, which was a good move because it just filed for Chapter 11. He moved to another company, which is just as big.
On 5/6/06, he and ZenOfThunder defeated Dangerous Dan/Kosmo Trainer and Erotic Eric in trivia.
External Links
Edit
Ad blocker interference detected!
Wikia is a free-to-use site that makes money from advertising. We have a modified experience for viewers using ad blockers

Wikia is not accessible if you've made further modifications. Remove the custom ad blocker rule(s) and the page will load as expected.